William Rau continues to create the finest custom steering wheels… celebrating 25 years
William Rau steering wheels have enjoyed an unrivaled reputation in the automotive world for nearly 25 years. All our products are custom made with quality parts (we don't import our products!). Now we're upgrading the driving experience for owners who drive some of our favorite cars - Camaros, Corvettes, Ford 150s and more.
choose your car or truck model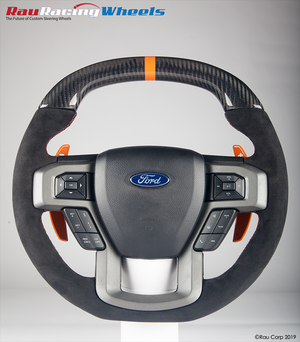 Featured product
Our latest!
The First Flat-bottom HammerHead!
Ford F-150 Raptor with Flat-Top and Flat-Bottom. Much BIGGER Grip Too! Over 3 mm larger than the factory grip as requested by our customer.

Contact us to place an order for this style wheel.
This option will be listed soon on this website.
READ MORE
Testimonials
Read what some of our current and past customers have said about work.

READY TO ORDER?
All of our work is done in-house at our design studio in Los Angeles, California. We can custom make and ship your steering wheel in 5-10 business days.
start your order