Corvette
How do you take a new Corvette, and make it yours?

When the seventh generation Corvette was introduced in 2013, it was a big deal. many were amazed by the vehicle's performance, but some are unhappy with the limited interior style. That's what we help with.
We've been making custom steering wheels for Corvette's for years. When we decided to start the new division of our company, Corvette was one of the first models we decided to make custom steering wheels for. The Corvette c7 is very excting vehicle, and we're proud to offer custom steering wheels and center consoles for it. We can now offer official licensed GM trademarks on the C7 Center Console.
Rau custom Corvette steering wheels and consoles are made in the USA.
What are the benefits of a custom steering wheel?

The improved style, and feel are the appeal of a steering wheel.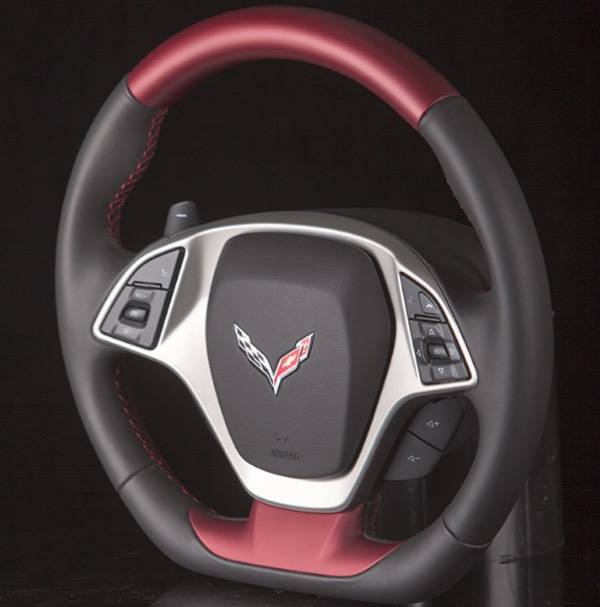 We make custom steering wheels for the C7 Corvette in two styles, Color-matched and Carbon Fiber. Both options bring an extreme level of style and customization into the Corvettte interior.
Carbon Fiber Steering Wheels
Carbon fiber steering wheels are made with real carbon fiber. These steering wheels utiize the same weave pattern as used by Tesla, Bentley, and other major marks. For the carbon fiber steering wheels, we offer custom racing stripes as an additional option.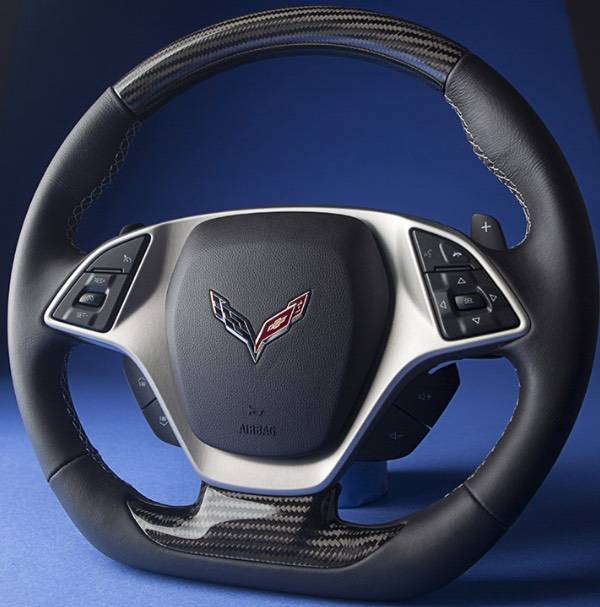 ---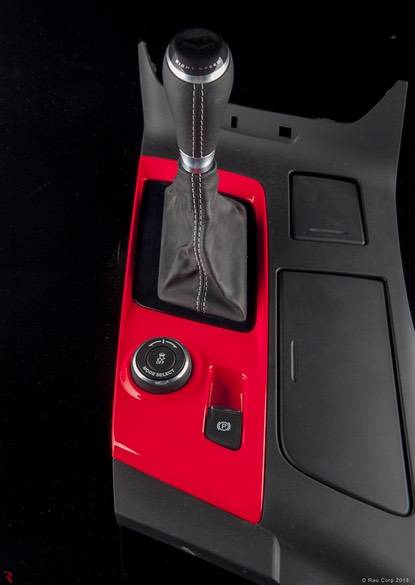 Color-Matched Center Consoles
Your C7 interior is not complete without a center console color-matched to the exterior finish!
We now have licensing from GM, so we can offer offical GM trademarks on the Corvette Consoles. This is a perfect way to enhance the Corvette interior style.